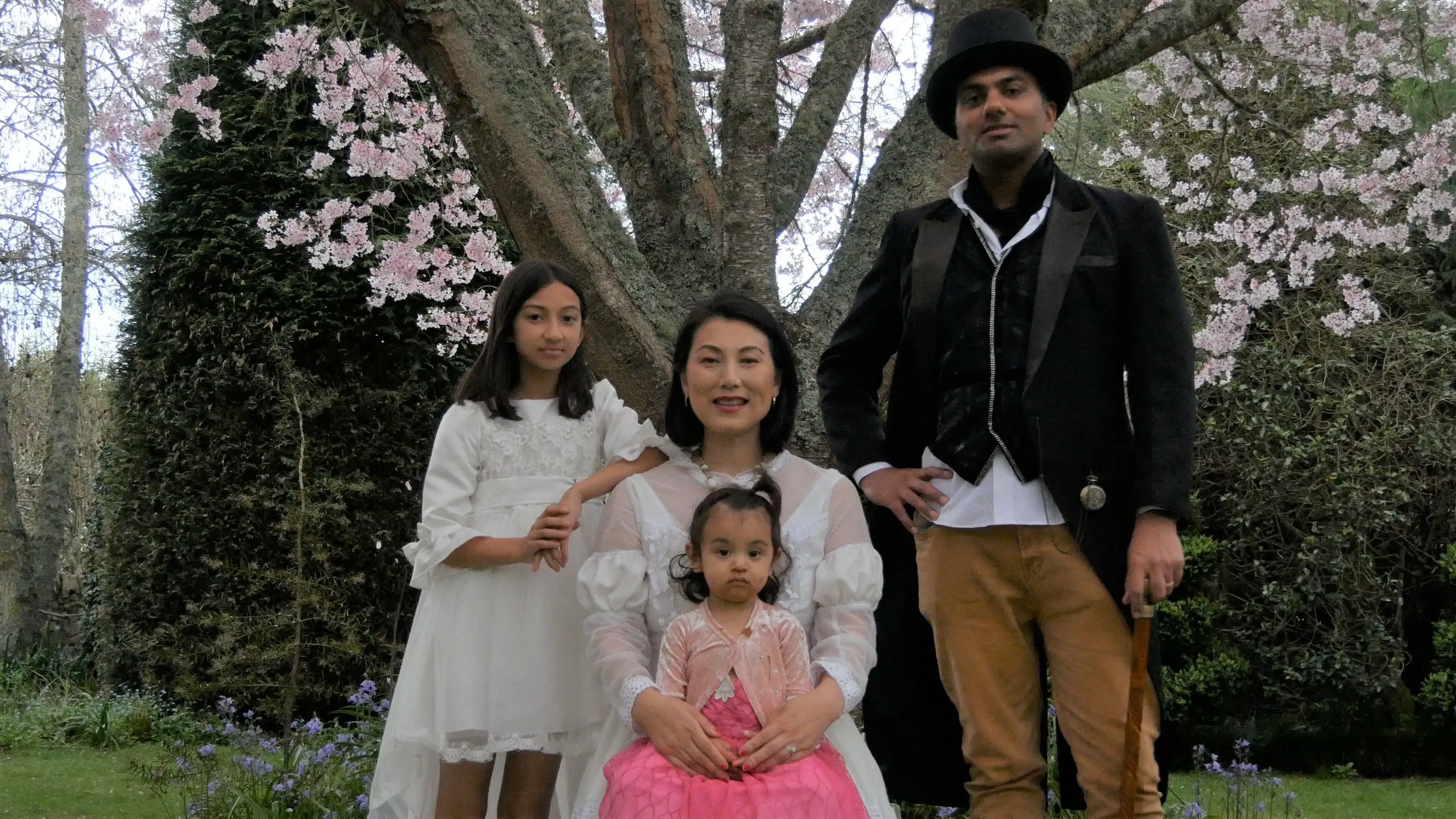 Bridgerton Spring Ball
Enjoy a day in the sun, decked out in your best Bridgerton inspired costume and frolic with your chin up. Watch and learn Regency era dance. Witness a pistol duel. Participate in fun games and join in for Bridgerton High Tea. All set to the mesmerising backdrop of cherry trees, bluebell woods and a primula carpet in bloom. There are prizes for best-dressed in various categories.
COSTUME HIRE
Some places to hire costumes are listed below. We will also have a number of costumes of various sizes available to hire at the venue on the day, if you want to chance your luck with that.
First Scene
Elite Costume Hire
Address: 43 Omega St, Rosedale, Auckland, 0632
CHANGING TENTS
There are male and female changing tents if you want to change on arrival.
MAKE-UP AND HAIR ARTISTS
Book online a session at the venue. Tickets for this go on sale 22 August.
PROFESSIONAL PHOTOGRAPHY
Create a memorable photograph to cherish.On the Bridgerton Spring Ball day and other days of the festival, there is a professional photographer for photographs in front of a green screen. In the produced photograph, the green screen background will be replaced with a beautiful, people-free image of the cherry blossom drive.
If you don't have your own Regency (1800s) costumes, there are a few costumes of various sizes you can try your luck with. There is no charge for the costume usage for the photography session. The photos are taken indoors and any costumes you borrow for a shoot cannot be taken outdoors. See professional photo sessions for more details.
Tickets for this go on sale 22 August